Click here to receive Aish.com's free weekly email.
Word Jumble
Print out and see if you could find the words below hidden in the square. The words can be downwards, sideways, or diagonal.
TEST: http://www.aish.com/h/pes/f/g/48966366.html $site_isSpanish English no hoot lat: www.aishlatino.com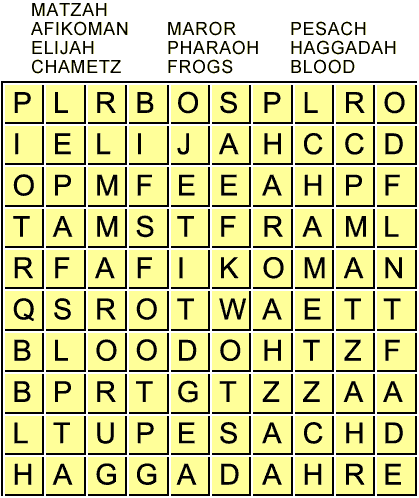 Give Tzedakah!
Help Aish.com create inspiring
articles, videos and blogs featuring timeless Jewish wisdom.
Published: April 2, 2003

stub