Word Jumble
Print out and see if you could find the words below hidden in the square. The words can be downwards, sideways, or diagonal.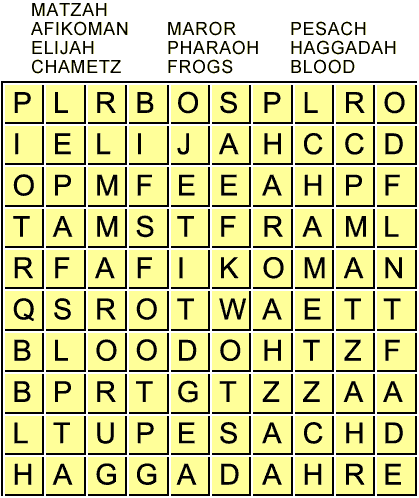 Give Tzedakah!
Help Aish.com create inspiring
articles, videos and blogs featuring timeless Jewish wisdom.
The opinions expressed in the comment section are the personal views of the commenters. Comments are moderated, so please keep it civil.
stub